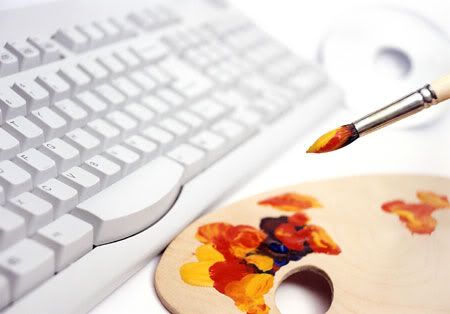 Academic stage of your life where you have to decide what further study is coming. Many say it is the most important deciciones of your life and there is no turning back, but anytime you leave the race you choose and start over from scratch, all you would lose in that case would be the time you spent studying in that career in the end was not what you really wanted.
Now, I'll give you a warning if you are contemplating studying the Design Website Training, I took 2 and a half years and in that, so I can say more or less like this situation.
If you plan to study Graphic Design you should know that:
Most of your friends and acquaintances to study anything you always say, "Your career is very easy", "you get high marks for making it easy", "anyone can do it." Seriously, it will often be frustrating and even try to argue the point continue reviewing the same.
The first semester there are many classes that seem to "Crafts". An amazing amount of glue, scissors and paper of different colors used. For this reason your clothes will stain paint, solvents …
You'll spend a good starting money. Yes sometimes buying materials even knew existed, cardstock, cardboard, paper, paints, vinyls and especially a lot of ink for printing.
You will become friends with caffeine. It might not be habitual consumer of coffee, but often you'll need for those typical disclosed the trade of being a designer.
You'll learn a little bit of everything. Poquito silkscreen, bit of photography, engraving bit, little bit … But to learn photoshop 100% what you are most interested in going to have to learn on your own, outside the uni.
Do you still want to study design?